All professionals at Biskup & Segui Pediatric Partners, P.C. maintain the highest levels of accreditation and pursue ongoing education to stay abreast of the latest trends in the medical field. Read on to learn more about our staff's experience and training.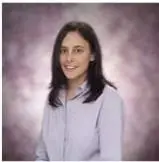 Nicole Biskup M.D., F.A.A.P.
Dr. Biskup is a board certified pediatrician and co-founder of this practice which opened in 2006. She began practice in 2002 after graduating from the Advocate Christ/Hope Children's Hospital Pediatric Residency program. She graduated from the Chicago Medical School (now known as Rosalind Franklin University of Medicine and Science) in North Chicago, Illinois. She received a Bachelor's degree in Chemical Engineering from the Illinois Institute of Technology in Chicago as part of their dual admission program with the Chicago Medical School (B.S./M.D.). She is a fellow of the American Academy of Pediatrics.
Dr. Biskup enjoys teaching her patients and their families about a healthy lifestyle while partnering with them so they can make the best health choices for themselves. She loves watching as children grow up in her practice into young adults. She always spends as much time as each parent and child needs to get all their questions answered at every visit. Areas of interest for Dr. Biskup include preventative medicine, breastfeeding, and asthma.
Dr. Biskup grew up in Frankfort Square where the office is located, and still has family ties throughout the surrounding south suburbs of Chicago. She currently resides in Chicago's South Loop neighborhood with her husband and daughter. In her free time, she enjoys traveling with her family and friends, and exploring all the culture her own hometown has to offer. She loves to read and enjoys baking and crafting with her daughter. She relieves stress with running and yoga.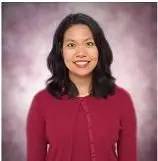 Jo-An Segui D.O., F.A.A.P
Dr. Jo-An Segui has been practicing pediatrics since 2002 and is a co-founder of Biskup & Segui Pediatric Partners, P.C. She received her undergraduate Bachelor of Science honors degree from Loyola University of Chicago in 1993 and her medical degree from Midwestern University/Chicago College of Osteopathic Medicine , IL in 1997. Upon graduating from medical school, she received the Student Council Leadership Award as well as the Department of Pediatrics Award. Dr. Segui completed a rotating internship with
Pediatric special emphasis and her 1st year Pediatric residency at St. James Hospital and Health Center in Olympia Fields. The last two years of her Pediatric residency training were completed at Advocate Christ Medical Center/Hope Children's Hospital , where she graduated in 2001. Dr. Segui is board certified in Pediatrics and is a fellow of the American Academy of Pediatrics. She enjoys caring for children of all ages and has special interests in well newborn care and dermatology.
Dr. Segui is a wife and mother of two teenagers and understands the joys and challenges of raising children. Her hobbies include reading, crafting, painting and photography. She enjoys traveling and spending time with family and friends.
Hospital Affiliation
Advocate Children's Hospital- Oak Lawn Campus
4440 95th Street
Oak Lawn, IL 60453